It seems Arabs can't agree to make any compromise even with each other - not to mention with others. No concessions, no backing down, only platitudes and ceremonies.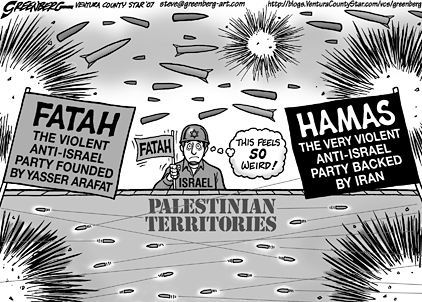 Hamas, Fatah blame each other for failed Palestinian unity
PA official claims Hamas sabotaging reconciliation at behest of Iranians; Hamas leaders say Abbas has succumbed to US, EU and Israeli pressure.