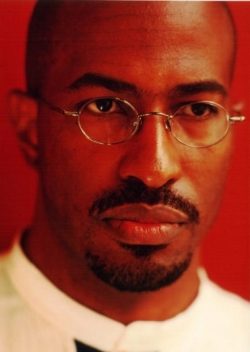 Why so red?
Just us loony right wingers - rambling about self described communist and racist who should not be employed in our government....
WSJ:
Inflammatory Statements Trip Up 'Green Jobs' Adviser
CBS:
Obama Green Jobs Adviser Under Fire for 9/11 Petition
AP:
White House tight-lipped about Obama adviser
Boston globe:
Obama adviser in trouble
SFGate:
White House lukewarm on Van Jones after his "9/11 Truth" petition signature surfaces -- but Newsom "stands by him
It only took them... forever to awaken to the issue. Still, downplaying it, blaming 'right wing extremists' for making a mountain out of a racist communist employed as an adviser to the president in the white house.
Also kudos to Jake Tapper from ABC (white house corresponded I think) who did mention this issue more than once on his blog.