UN's joke of a security council to attempt to reach some resolution, after several weeks of unrelenting butchery of civilians.
U.N. Security Council to discuss Syria amid reports of clashes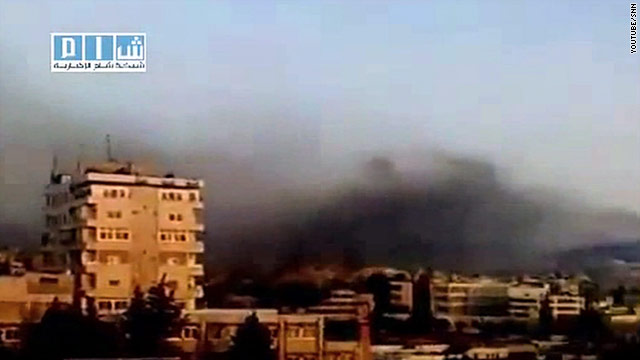 Assad murdering residents of Hama as world not sure if this is a bad thing or not...
The United Nations Security Council was scheduled to discuss Syria Monday amid reports of clashes between the military and civilians in the Middle Eastern nation.

At least five people were killed in violence nationwide Monday, a human rights organization said.

In the city of Hama, the Syrian military opened fire and at least three people were killed, according to the Local Coordination Committees of Syria (LCC), an affiliation of groups that report on protests in the nation. At least two people died in clashes in other cities, the LCC said.