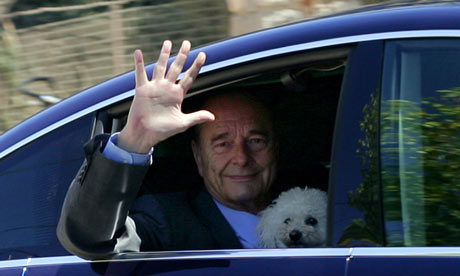 Did I mention how much I hate this Arafat/Hamas BFF?
Jacques Chirac ordered to stand trial on corruption charges
Jacques Chirac, the former French president, has been ordered to stand trial on embezzlement charges over accusations he rewarded cronies with payments for non-existent jobs while mayor of Paris.

If the case goes ahead it will make Chirac the first holder of France's highest office to face a corruption trial.

The Paris public prosecutor has previously said the charges should be thrown out and is expected to appeal against the ruling by an investigating magistrate, Xavière Simeoni, that the evidence against Chirac warrants a trial.