Israelis are saying that this type of act is unforgivable, and Turkey will bare the consequence and lose cooperation with rest of western world's intelligence community.
Turkey blows Israel's cover for Iranian spy ring
The Turkish-Israeli relationship became so poisonous early last year that the Turkish government of Prime Minister Recep Tayyip Erdogan is said to have disclosed to Iranian intelligence the identities of up to 10 Iranians who had been meeting inside Turkey with their Mossad case officers.

Knowledgeable sources describe the Turkish action as a "significant" loss of intelligence and "an effort to slap the Israelis." The incident, disclosed here for the first time, illustrates the bitter, multi-dimensional spy wars that lie behind the current negotiations between Iran and Western nations over a deal to limit the Iranian nuclear program. A Turkish Embassy spokesman had no comment.

...

Top Israeli officials believe that, despite the apology, the severe strain with Erdogan continues. The Turkish intelligence chief, Hakan Fidan, is also suspect in Israel because of what are seen as friendly links with Tehran; several years ago, Israeli intelligence officers are said to have described him facetiously to CIA officials as "the MOIS station chief in Ankara," a reference to Iran's Ministry of Intelligence and Security. The United States continued to deal with Fidan on sensitive matters, however.

Though U.S. officials regarded exposure of the Israeli network as an unfortunate intelligence loss, they didn't protest directly to Turkish officials. Instead, Turkish-American relations continued warming last year to the point that Erdogan was among Obama's key confidants. This practice of separating intelligence issues from broader policymaking is said to be a long-standing U.S. approach.
Hebrew video interview with former high ranking Israeli Musad in Ynet article:
Exposure of spy net: "a despicable act by Turkey"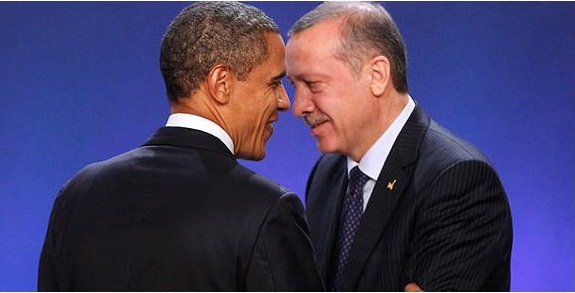 show me your friends, I'll yell you who you are